Stones, Clay, Dead Trees and welded Metal.
Antropomorphic, surreslistic, figurative
and abstract forms inspired ...
in the sacred knowledge from the past.

That is what federicografia's Sculpture
is all about.

Hey!!!!
Breaking News!!!!
Most of my remaining sculptures (carved on stone and wooden Totems) are
For Sale @ Incredibly LOW PRICES!!!!
Take advantage and send me an Email with your questions and selection.
It'll be easy to agree on a price that suit us both of us and fine tune the Delivery Method and fare.
Hurry Up, before is too late... we never know what the Future will bring. Do we?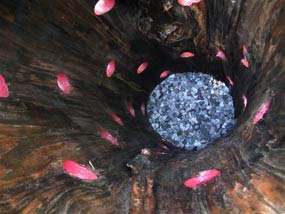 "Tree of Life"
©federicografia by Federico Garcia 2005.