federicografia is Federico Garcia,
an evolving artist born in 63 in Tenochtitlan,
capital of "the land in the navel of the moon",
in case a translation is needed for the nahuatl word Mexico [pronounced meh-shee-ko].

He started sculpting since he was a mere "chilpayatl" (5 years old) by modelling dinosaurs, dolphins and sharks with plastiline, incipient creations which greatly amazed his beloved grandmother ... lots of years later,
a couple years after his arrival to the land of refined chocolates, 800 beers and Brueghel he discovered the sculptor living inside of his body.

Actually it was Austria the gracious "madrina" who gave him his first granite stone from the Wachau forests.

A very naive serpent wriggled out from the stone... that was the beginning, later a huge frog jumped out of a once-upon-the-time oak tree.

More animals and expresions of design came out as well; totems, squares, dna metaphors, mothers of fertility, mani stones ...






A Brief History


In Mexico:
• Photography and Painting exhibitions at different art galleries together with other Mexican artists.
Mexico City and Puebla city.1986, 1988 and 1990.



In Belgium:

• Exhibition at the Carefour Citoyen
together with 3 Belgian artists.
Brussels 07.2004.

• Exhibition ETNIA at the Espacio Galería / ELA, espacio latinoamericano together with 10 Latinamerican artists. Sablon
Brussels. 10.2004.

• Exhibition at Cultureel Centrum "Het Gasthuis" together with 14 artists from Cuba, Honduras, Dominican Republic, Mexico, Flanders
and The Netherlands.
Aarschot, Vlaams-Brabant. 05 - 06.2005.

• Exhibition at the Art Gallery Derapages.
Brussels 06 - 09.2005.
• Exhibition at the Mexican Embassy
to Belgium and Luxembourg.
Brussels 10 - 12.2005.

• Participation in the Parcours des Artistes 2006
where federicografia took part in collective exhibitions.
Brussels 06.2006.
In Austria:

• A huge wooden frog, which since years ago and for years to come (until it gets rotten) will look at the pond through her sweet and revealing Danubes' stone grey eyes.
• Fish sculpted on Wachauer marble for the Fountain placed on the main square of the Austrian village of Aggsbach-Markt. Aggsbach-Markt, Niederösterreich. 2003, official opening 09.2004.


More irrelevant information here:

Fine Arts Studies:

Sculpture sur Pierre / Third year (out of six years programme).
Academie des Arts (ACA) /
Ecole Royal des Beaux-Arts de Bruxelles.
Brussels, Belgium. 09.2001 - present.

Main Studies:

Master of Arts in Design Leadership.
UIAH University of Art and Design Helsinki.
Design Leadership department.
Helsinki, Finland. 09.1993 - 06.1996.
Bachelor of Arts in Graphic Design.
UIA/GC Universidad Iberoamericana Golfo Centro.
and so on, goes the blah, blah song.

Tlaloc welcomes you!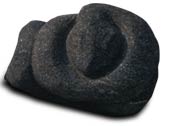 Grusse aus den Wachau, Leiwaund SteinSchlange!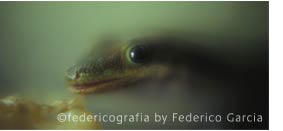 Salama! Malgache gecko eats banana, yummy!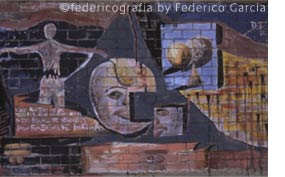 Mural "A las verdades y dilemas que nos hacen libres"
at the UIAGC in Mexico.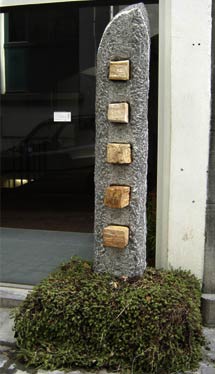 Totem Chicchan-Macuilli in Sablon Square.
Sculpture donated to Belgium through the
Mexican Embassy in Belgium.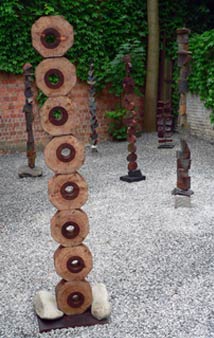 Totems exhibition at Derapages.
Nierika in Wachaua totem in first plane.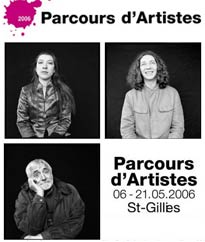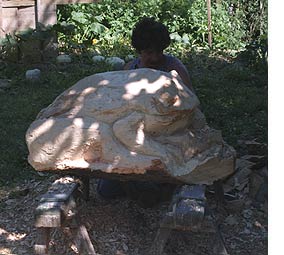 One day Federico found a frog for ages captured inside
an old Oak tree.


Grand openning of the Fisch fountain at Aggsbach-Markt, Austria. On the photo with Federico the Mexican Ambassador in Austria (currently the Minister of Mexican Foreign Affairs,) the major from Aggsbach,
the Niederosterreich culture minister and other nice Austrian people.